Wedding Venues in Playa del Carmen
By Peak of the Mountain Productions 
As we transition in to moving for half of the year to Playa del Carmen, Quinatana Roo, Joey and I have been exploring the area and discovering beautiful places for couples to get married in. Playa del Carmen offers so much when it comes to weddings, every location offers something different and theres no wrong decision when it comes to choosing. The only hard part is choosing what speaks to you as a couple. You have to ask yourself what you need and what kind of place you are looking for. If you are couple looking to get married in Mexico but still debating and looking for a wedding venue but don't know where to start? Read along and take some notes! Hope it helps narrow down your needs and wants.
Playa del carmen, Quinatana Roo has been a go to destination for many couples. The first reason to get married here is it super accessible. It is located in between Cancun and Tulum and has easy access to Cozumel for a fun Bachelor or Bachelorette party. The second reason it has a wild and amazing street, 5th avenue, with all the restaurants and bars you could ask for. There also is 2 small malls close to either end of the 5th avenue, in case you need anything to accessorize before the wedding. Last but not least, there are many resorts here that provide the idyllic locations for a beautiful beach wedding that will relax you and give you and your guests all you need for your wedding day. 
Here are our top 3 Venues!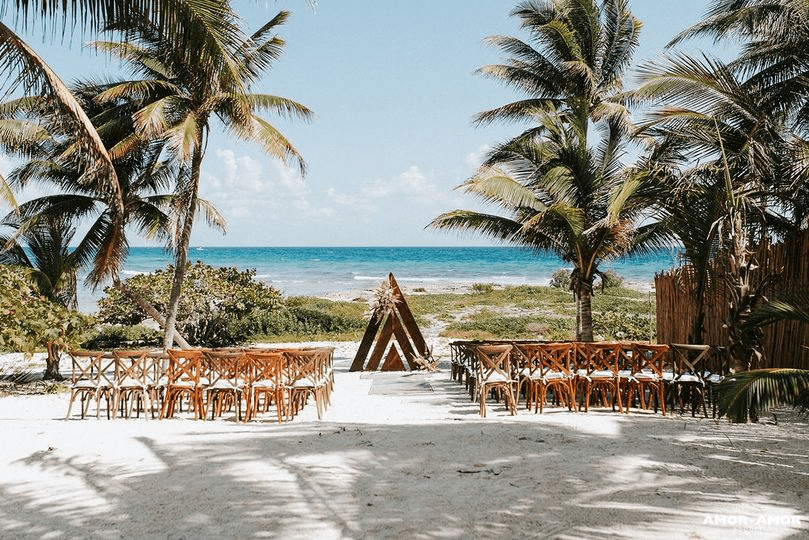 Blue Venado is a private venue located in Punta Venado, a beautiful Beach just 20mns outside of Playa del Carmen. It is away from all the hustle and bustle and offers a more intimate environment. You won't have people walking around and watching you get married or have to worry about any wedding crashers.
If you guys are looking for a more beachy feel and love to have a good time. Then this is the place for you. This venue offers a getting ready location, a few options for your ceremony and a great location for your reception. It is right on the beach so you have a lot of options for wedding photos, jungle theme, and beach theme. No Matter the angle, you will still have amazing pictures!
How to get there? If you are staying in a hotel or airbnb in playa then I would suggest a private shuttle for all your family and friends. If you are taking a taxi the make sure they take you to Blue Venado and not Punta Venado Beach Club(we experienced this one). They both do weddings but they are separate. Rental cars and Mopeds are great because it gives you the freedom to go and come as you please.  
Location: Blue Venado Weddings
Photo:  Maricarmen Arcos Photography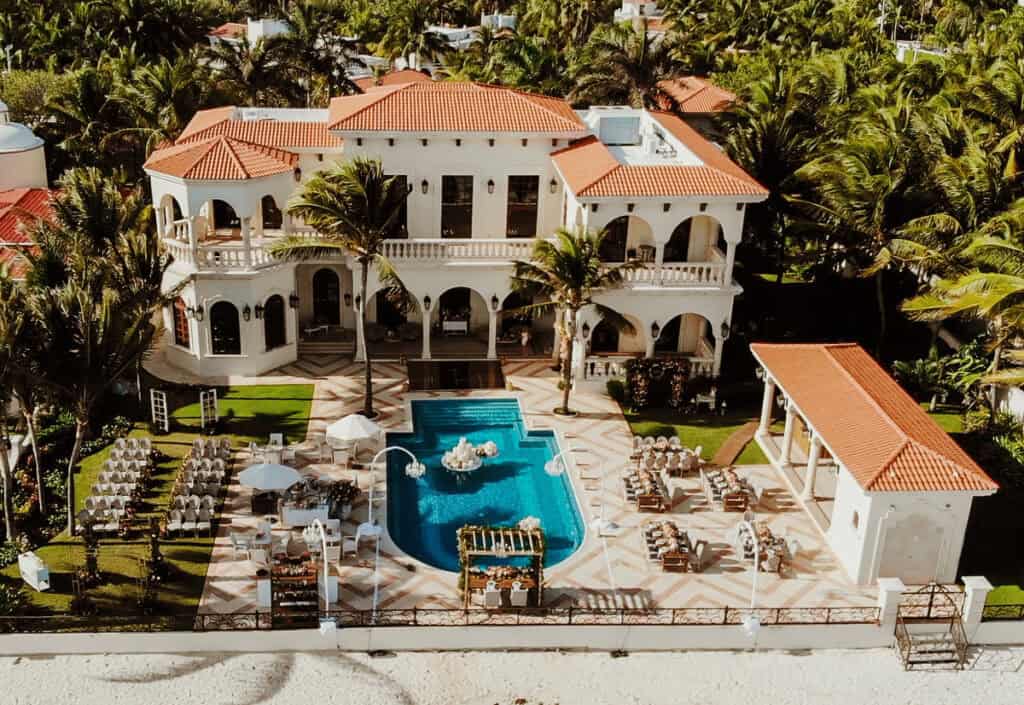 Villa La Joya is another private venue that has everything you need for a wedding full of weekend activities. If you are looking for a more elegant, European big family and friends wedding style, then this is the venue for you.
This venue takes your beach wedding and makes it luxurious. The venue is amazingly private and they also offer accommodations, so you can have a quick and easy day of prepping for the wedding instead of worrying about transportation. They have inclusive wedding packages to planning is easy. This gorgeous venue offers accommodations for up to 200 guests so you will not have to worry about cutting your list short.
Villa La Joya is located 30 minutes outside of Playa so you still have the option of staying in a hotel in town or have the easy access to go out in to town for a fun day and night full of activities. 
Venue: Villa La Joya
Photo: Maricarmen Arcos Photograph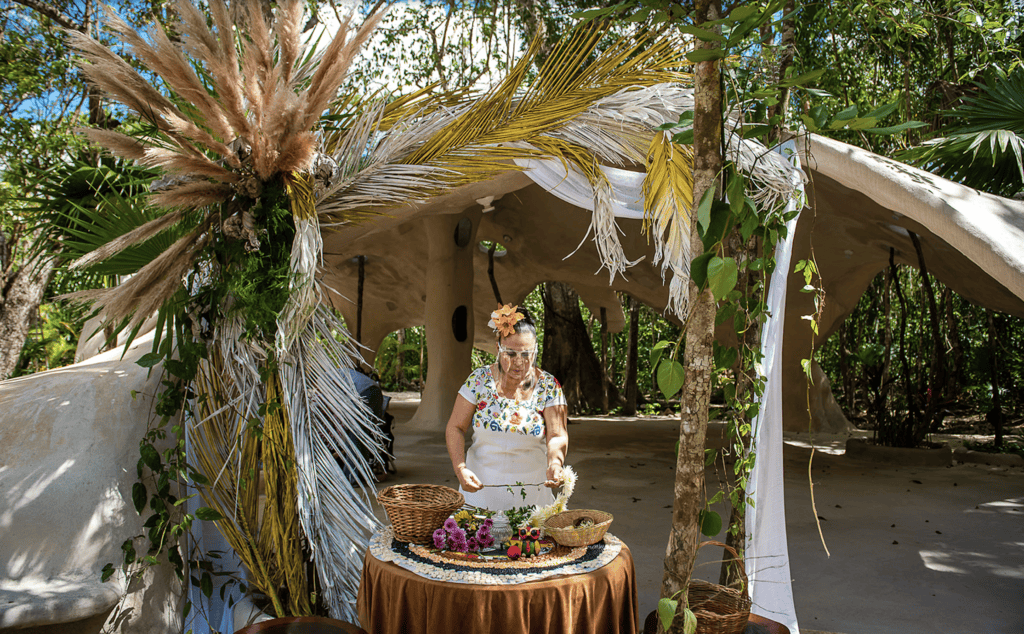 Cenote Elvira is one of our favorite finds. If you are looking for a more intimate and Mexican experience then this venue will offer that. This place is small enough for you two to elope but it also has enough space to invite your closest family and friends to join you in saying I do. This beautiful space offers a few locations for your ceremony, it makes you feel like you are right in the jungle, it is away from pretty much everything, so the only noise you will hear is from the birds, jungle animals and the running water from the Cenote that comes with this gorgeous location(Side note, you can do a pretty cool jump into the Cenote).
Cenote Elvira is located 40 minutes from Playa and 20 minutes from Puerto Morelos, so you have the option of staying in either of those beautiful towns. Renting a private shuttle or renting a car would be ideal and the cheapest option. 
Venue: Cenote Elvira
Photo: Alejandra Arroyo Photography
The 3 above Wedding Venues are our favorite in the Playa Del Carmen area. There is so much to do and see just in this area as well, that even after the wedding it makes for an amazing Honeymoon spot. We would be happy to help you with your hunt for videos if you have any other questions about venues or our Mexico Wedding Video and Photo Packages